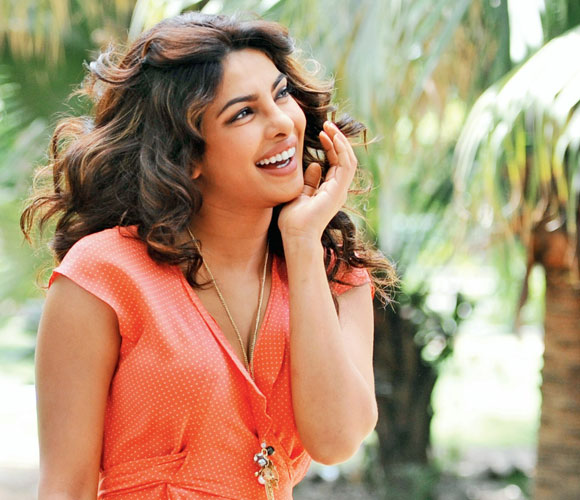 Last year when
Anurag
Basu's
'Barfi
!' hit the
theatres
, viewers went gaga over the deaf, mute and cute
Barfi
, played by
Ranbir
Kapoor
, the new actress in B-Town
Ileana
D'Cruz
and the adorable autistic
Jhilmil
– a new
Priyanka
Chopra altogether. The film, with its picturesque depiction of the northern part of West Bengal and Kolkata, garnered a lot of acclaim from all film lovers. However, the ecstasy was short-lived as
'Barfi
!' got embroiled in plagiarism controversies.
Basu's
'Barfi
!' was chosen as India's official entry to the Oscars this year, but it lost the race. In India, however, the film won many awards including those for the best actor and the best actress.
The National Film Awards, meanwhile, that were announced March 18, 2013, had
'Barfi
!' nowhere on its list of achievers. Actress
Priyanka
Chopra was heard speaking to the media about
'Barfi
!' missing a National Award: "I am feeling bad that
Barfi
did not win a national award. But then it is up to the jury why they did not give the award."
Priyanka
is happy that
Parineeti
, her cousin, has won a special mention for the latter's role in
'Ishaqzaade'
. Says
Priyanka
, "I am happy for her. Now, in the Chopra family, there are two national awards. The whole day I had to explain what special mention means!"
Priyanka
Chopra was awarded the National Award for her performance in
Madhur
Bhandarkar's
2008 'Fashion'.