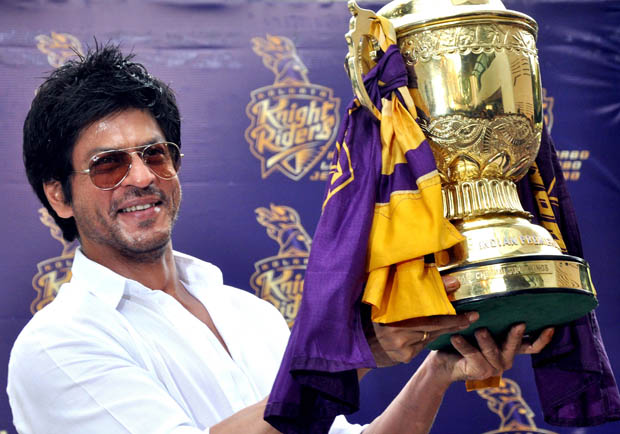 The
Baadshah
of B-town plans to offload 20 percent of his share in his Indian Premier League team
KKR
, but at a handsome price In 2008,
Shahrukh
Khan,
Juhi
Chawla
and Jay
Mehta
bid for the Indian Premier League Kolkata Knight Riders for $75.09 million. But for the first four years, the team failed to qualify for the semifinals at the
IPL
. Distressing, wasn't it? And that's why
KKR's
value depreciated over the years in the market.
In 2011, the team was worth approximately $57.5 million. But in 2012, they won the
IPL
trophy, and this victory led
Shahrukh
to have the confidence that 20 percent of
KKR
is worth $40 million. Ahem ahem. Now isn't that a tad bullish? Well, we think so. Even so, the owners of this team stand their ground firmly and are ready to wait for the perfect deal to come through even though they will still be majority stake holders. So while they sit drumming their fingers, you tell us peeps: Do you think 20 percent of
KKR's
stakes are worth $40 million?