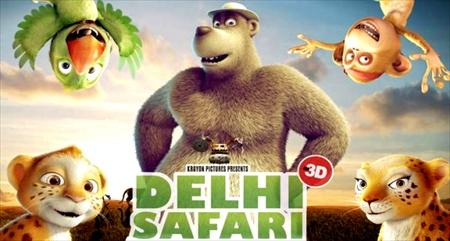 ''It's a proud moment for me and the entire team,'' said Nikhil
Advani
, the Director of the film DELHI SAFARI. ''DELHI SAFARI has been a
labour
of love and passion for all of us and it feels great to be recognized by the National Awards.'' DELHI SAFARI is the story of a group of animals who decide to go to Delhi to protest in front of the Parliament after their forest was encroached upon by the builders. It was released in October 2012 to great critical and audience acclaim and has continued its golden run on TV and in DVD sales as well. In the process, it became the first Indian animation film to be chosen as ''Official Selection'' at the
Annecy
Film Festival in France, the world's most prestigious animation film festival.
''We wanted to make an original, international quality animation film out of India, with a relevant global message'' said
Kishor
Patil
, the producer of the film and owner of
Krayon
Pictures. ''We are proud to win this National Award and I congratulate everyone who has worked on this film.'' India's first internationally acclaimed animation film DELHI SAFARI, created by
Krayon
Pictures, has won the National Award for the Best Animation Film.
Krayon
Pictures, the studio that created the film, is based in
Pune
and specializes in IP work and cutting edge
VFX
.