Defending IPL champions Kolkata Knight Riders launched a new slogan today - `One Team One Pledge` - as their brand campaign ahead of the sixth edition of the mega-tournament starting April 3rd. The slogan will now feature alongside the signature KKR anthem of `Korbo Lorbo Jeetbo`.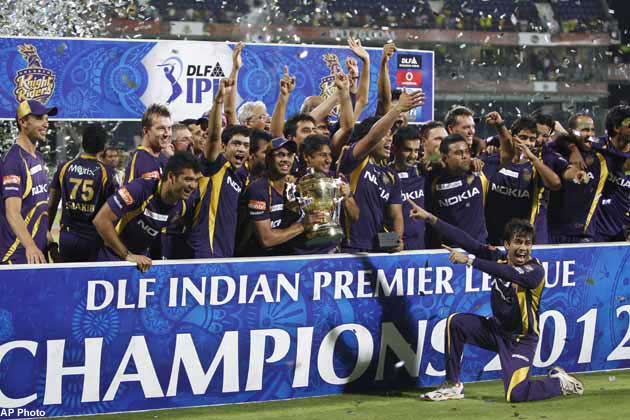 "We are excited about the upcoming season and I believe that one of the most important reasons for the success of KKR is that everyone believes in the `Team KKR` concept." KKR CEO and MD Venky Mysore said in a press release issued in Kolkata. "No individual is bigger than the team. Our new theme - One Team One Pledge - is consistent with this philosophy as well as KKR`s continued commitment to the promise of `Korbo Lorbo Jeetbo`," he said.

The new design makes extensive use of typography and will feature across KKR`s advertising, media and outdoor and indoor branding. The season six of the cash-rich tournament will be held from April 3 to May 26.