Bollywood actor Sanjay Dutt who was sentenced to five years in jail by the Supreme Court last week, broke his silence for the first time since the judgement, and said that he would surrender when the time comes. Addressing the media, an emotional Dutt also clarified that he would not seek pardon. "I have the highest respect for the decision of the Supreme Court. I will surrender when the time is given. Time has been given by the Supreme Court for me to surrender and I will at that time", he said, adding " I have not applied for any pardon. There are many others who deserve pardon."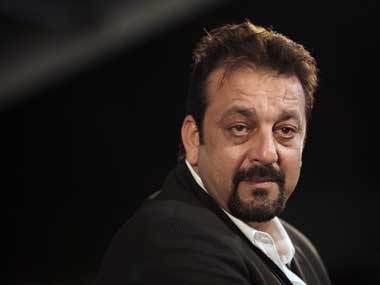 The actor who broke down numerous times during the media interaction, also pleaded with the media to leave him alone until he surrendered. "Right now I am a shattered man. My family is shattered. This is a very very tough time in our lives. I only have a very little time left before I surrender. I beg media with folded hands to leave me alone for this time", he said. Dutt added that he had a lot of work to finish, and wanted to complete it all before he surrendered.

Many prominent personalities including Chairman of the Press Council of India, Justice Katju and politicians like Digvijaya Singh and Jaya Prada have been clamouring for the governor of Maharashtra to pardon the actor. However Dutt said that there was no 'question' of pardon. He also refused to take questions, leaving immediately with his sister Priya Dutt who was sitting beside him during the interaction. He will have to spend a little over three years in jail, as he has already served a prison sentence of eighteen months.