Since the news of Bollywood`s beloved Sanjay Dutt`s conviction and sentence became public, fans and fellow actors have expressed anger and shock. People sympathised with Dutt, not only for the husband and father he is, but more because he is their Sanju Baba. Dutt has been sentenced for five years in prison for buying an assault rifle which was used in the 1993 Mumbai attack. According to the Express Tribune, the reactions in India varied; his Bollywood comrades and supporters outside of showbiz said Dutt is one of the `nicest guys` around and doesn`t deserve this.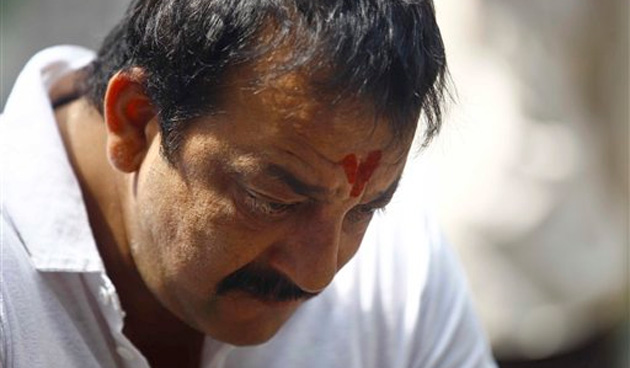 On the side of the border, Pakistan, the entertainment industry has different views. Veteran actor Talat Hussain says that `nobody is above the law - how can actors be above the law? This is sadly our [ Pakistanis] approach; it`s not applied anywhere else in the world`. Referring to Dutt`s Muslim mother, popular Indian actor Nargis, Hussain said that `being half-Muslim, Dutt should know how to abide by the law. Nobody is pardonable when they`re implicated in such instances`. He cited the examples of powerful Western figures that have been tried for crimes to reiterate his point that everyone is equal.

Backing Hussain`s statement, film and TV actor Javed Sheikh said that Dutt`s case has been going on for years. Whatever the result may be, it`s for the judge to decide. He also expressed sympathy for the actor and his family. Yesteryears` TV superstar Rahat Kazmi said that rules must be followed. If that does not happen, anybody can commit a crime and you pay the price for it, because you are part of the society. Lollywood star Moammar Rana, a friend of Dutt, said that with this age and episode, his career has ended. Sanjay is a gem of a person. This should not have happened. It`s totally wrong. It`s rubbish.