The actress was in Dubai with Farooq Sheikh for the premiere of the original 1981 film, which is being released again with the official remake, directed by David Dhawan In a sea of remakes and borrowed ideas that have inundated the Bollywood film factory of late, it comes as a refreshing change to witness a cult classic regain its footing on celluloid. Veteran Bollywood actors Deepti Naval and Farooq Sheikh were in Dubai this week to walk down the red carpet once again for a film that shot both of them from absolute obscurity to stardom in 1981.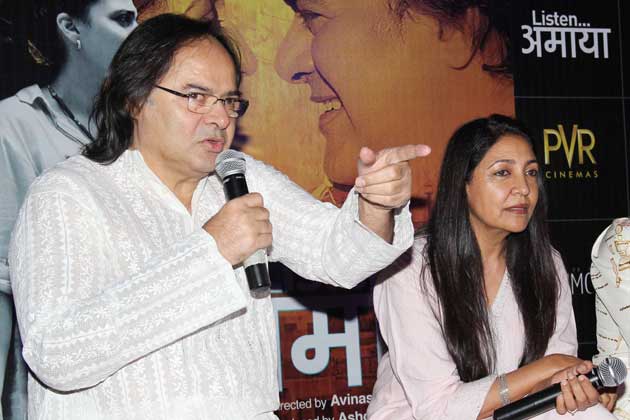 'Chashme Buddoor' looks set to repeat this magic, even as its official remake also rolls out this week with a world premiere also scheduled for Dubai, with director David Dhawan and actors Ali Zafar, Siddharth and Tapasee. Not one to mince words, Sheikh was quick to assure that he doesn't hold any ill will towards Dhawan for attempting to revisit a classic that many purists believe is best left untouched in the wake of several damp squibs that have been churned out in the recent past, with shocking results; last week's 'Himmatwala' being the most laring example of late. "I believe anything that is good retains a long shelf life. And 'Chashme Buddoor' is a good, entertaining film," said Sheikh.
"There are many such examples, with let's say, a 'Chalti Ka Naam Gaadi' from the 1950s. Watching Ashok and Kishore Kumar was such a delight that the quality they possessed had longevity. "Having 'Chashme Buddoor's' print digitally restored and released again has given a new lease on life on the film. "However, this by no mean reflects on David's film. I am sure his film will also be good, but it will be a different perspective of a classic." Talking about the recent Bollywod trend of remakes in cinema these days, with Sheikh's own National Award winning classic 'Umrao Jaan' proving to be a box office dud when Abhishek and Aishwarya Rai Bachchan attempted it, the veteran actor prefers to take the high road. "The world of cinema has changed today.
Technically, we are in a much better place than the '60s or '70s. Very soon, we will be on par with the West in this arena," he said. "However, where we lack is in writing quality, be it script, lyrics or screenplay. "But I will disagree that remakes are a current phenomenon. 'Mother India' is considered a cult today, which was actually a remake of 'Aurat'. "Even my 'Umrao Jaan' was a remake of a remake. The original was not Muzzafar Ali's classic, but a Pakistani film, which was also derived from a novel. "Your film will work or not is not determined from the acting or remaking, but the writing." Naval, who iconised the role of Neha, aka Ms Chamku, in the original 1981 classic, however does agree that something has been lost with the turning of the tide.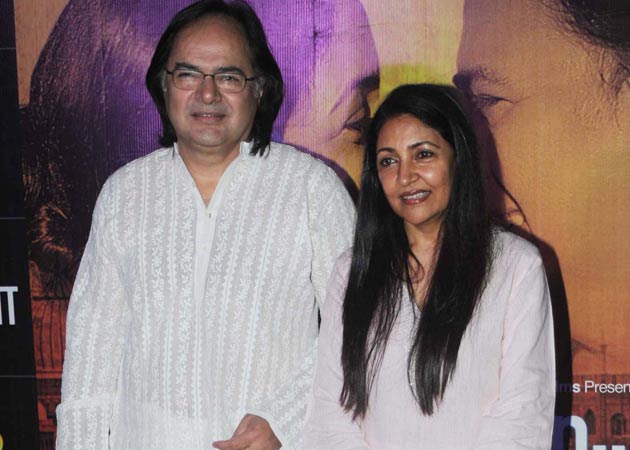 "There was a certain innocence in the '80s; that has vanished from cinema," she explained. "There was a simplicity, a naivety, a sense of romance that has disappeared. "Times have changed, but even as we celebrate a 100 years of Indian cinema, the magic has disappeared through the decades." And for both these actors, the magic is not limited to the unspooling of a story on screen. Said Sheikh: "Even the way films are marketed today has an element of being over done. It is a case of the gift-wrapping being better than the actual gift itself.

"To market a film today, you have actors screaming 24-7 from every channel. In the end, though, are you selling a film or yourself?" Naval slipped back into nostalgia to recall how the original 'Chasme Buddoor' was marketed. "We had adopted a unique concept back then, or at least unique for its time," she recalled. "Both Faroo q and I sat in a store, signing long play records of the film, while a few men were hired to wear t-shirts with our faces on it and cycle around the block. "Even with that, the film became a Silver Jubilee."

Naval, who is fighting her own demons these days after being dragged into real-life media frenzy after being falsely implicated for being embroiled in a 'prostitution racket' when her housing society objected to certain journalists filming her in her Mumbai home, preferred to stay mum on the controversial subject that she is fighting a legal battle over, but did add this: "In films or real life, we didn't lose that sense of dignity in us back then."