During one of his many visits to the Yash Raj Studio, Karan Johar came to know that the daughter of office peon nurtured dreams of acting in a film. She had requested her father if he could check and see if she can be accommodated in any of the films that the studio makes, even if in a blink-and-miss role. It seems her wish is heard by the almighty and set to accomplish! Now, Karan has casted the girl for a role in his upcoming movie BOMBAY TALKIES.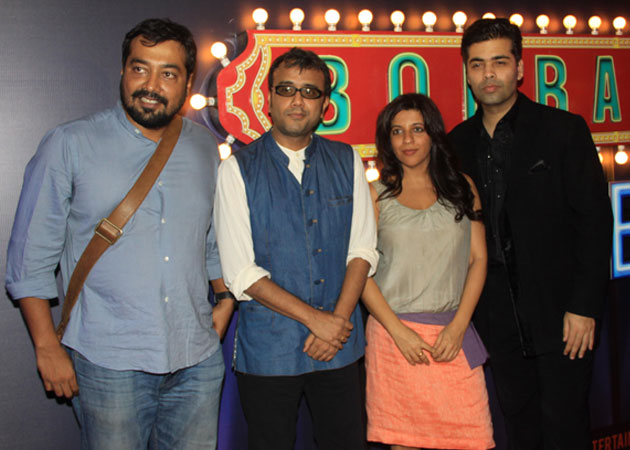 'She wanted to see herself on the big-screen. She had even told everybody in her home town that her dad works for Yash Raj and her friends often asked her if she would ever be seen in a film. The peon managed to put in a word with Aditya Chopra, who in turn put in a word with Karan Johar to help her out,' said a source. CHECK OUT: Delhi teen Riya Vij is Karan Johar's GIPPI Karan Johar needed a girl next-door for one of the pivotal roles in his segment of BOMBAY TALKIES.
Karan decided to audition her. She got selected for the role. When contacted, the producer of the film, Ashi Dua, confirmed the news, 'Yes it is true that Karan Johar has cast the daughter of an office boy working at YRF for a very pivotal role. She has done a very good job in the film,' said Ashi. However, none of the officials were willing to divulge the name of the actor before the film's release. BOMBAY TALKIES is a 2013 Indian anthology film consisting of four short films, directed by Anurag Kashyap, Karan Johar, Zoya Akhtar and Dibakar Banerjee. But the film is not produced by Yash Raj.