How does one create a spectacular show for the world to see when the performers aren't trained professionals? With a little Bollywood flair, some catchy dance beats and Shiamak Davar behind the scenes, anything is possible. Even if you don't regularly flock to the theatre to catch the latest Bollywood flicks, chances are you recognize some of the celebrity faces. And it's likely Shiamak Davar has had his hand in the artistic direction of their roles, from Priyanka Chopra's hand gestures, Abhishek Bachchan's suave moves and yes, he's even worked with Tom Cruise. Bollywood films, known for their wildly dramatic plots of love and heartbreak with luxurious costuming and intoxicating backdrops, would be lacklustre without the added intensity of movement and music.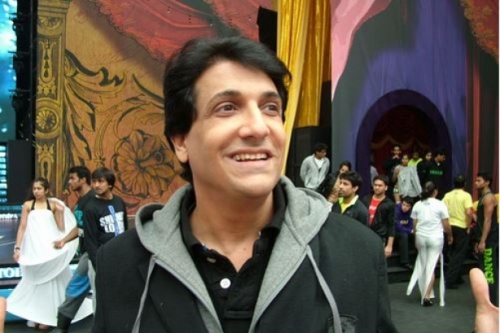 Shiamak is the man behind the visual splendor of many of Bollywood's biggest blockbusters, and with his combination of Indian, jazz, and contemporary dance moves, he is lauded for making Bollywood dance the trend it is today. As for Vancouver's first-ever major Indian film awards descending on the city, it's no surprise why the Times of India has called upon Shiamak's services—not only is he skilled and passionate, but he also calls Vancouver home: "I live here and in Bombay because I have so much work. I have to go back to Bombay to shoot, and come back here and do my classes and go back again to work. I'm rushing all over the world so it's a wonderful thing, the best thing, to be back home."
On the evening of April 6, 40,000 people will fill the seats of BC Place in anticipation of seeing some of India's biggest movie stars and performers. True to Indian style, no detail will have been spared, but Shiamak and his team have been running non-stop to pull it all together. During a break from choreographing a large group of male dancers, Glen D'Mello, CEO of The SHIAMAK Group jokes with a laugh: "We'll sleep on the 7th!" Some of the hardest workers of course are 200 local dancers who have auditioned and rehearsed for what could be the biggest opportunity of their lives. But not everyone is a professionally trained dancer, Shiamak explains. "Out of 200 people, maybe 90 per cent are not trained." But he doesn't insist experience be part of the criteria.
A passion to perform, instead, takes precedence. So with Shiamak splitting his time between Mumbai and Vancouver, how did he get it all done? "Thanks to technology, all this is possible now and it doesn't matter which part of the world my teams are working in," He recently told Vancouver Desi. "Even in terms of costumes and props that I design, being in two different continents opens up that many more possibilities as different materials and props are available in different cities, so I make the best of both worlds." Technology has allowed Shiamak the possibility to conduct personal interviews over Skype while he was stationed in Mumbai and from there he would send videos of choreography back to Vancouver where his team here would teach the students. "Everyone's been really fantastic, I have to say. I didn't even expect the locals to be this good. They're not even good, they're fantastic! I'm really proud of them, I'm so proud of them I can't tell you."