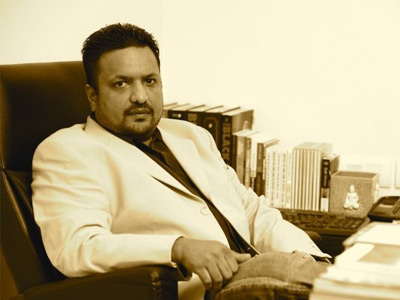 The filmmaker was in the middle of shooting for two Bollywood ventures, but it seems they will have to wait. Sanjay Gupta is a busy man these days and he has further decided to burden himself with more work. He was juggling two Bollywood features – Mumbai Saga and
Khotey
Sikkey
already – but now, he has to clear his shooting schedule for an offer that has come all the way from Los Angeles. The Shootout At
Wadala
maker has been approached to helm an official remake of a hit foreign language flick.
Although no details about that movie have been shared yet, but grapevine has it that it would be a thriller with one female protagonist and two important male characters. A little birdie tells us that the foreign producers approached Gupta after they saw his past work. The film, co-produced by Gupta, would be made in both, English and Hindi. John Abraham,
Abhishek
Bachchan
and
Shahid
Kapoor
are the front runners for two male characters, but the name of the protagonist lady has not been disclosed yet. The filmmaker was in two minds about accepting the film but the fantastic screenplay lured him into taking the offer. The
Kaante
maker has been making male-centric films all his life, and therefore this was a welcome change for him.