Clash of release date is common in Bollywood, but this time the "idea of the film" has become the common string between
Salman
Khan and John Abraham. According to reports both
Salman
and John have stuck their eyes on wrestler Gama
Pehalwan
as their subject for the next film which they will be producing.
Puneet
Issar
, who had directed
Salman
Khan in the film '
Garv
', will be directing the actor's production. Meanwhile, John has asked
Parmeet
Sethi
to direct his film. Making it more interesting, both parties have claimed that they were unaware of each other's projects. Gama
Pehelwan
was one of the greatest wrestler of his time and so both the Bollywood's most fittest actors
Salman
and John are eager to make movie on him.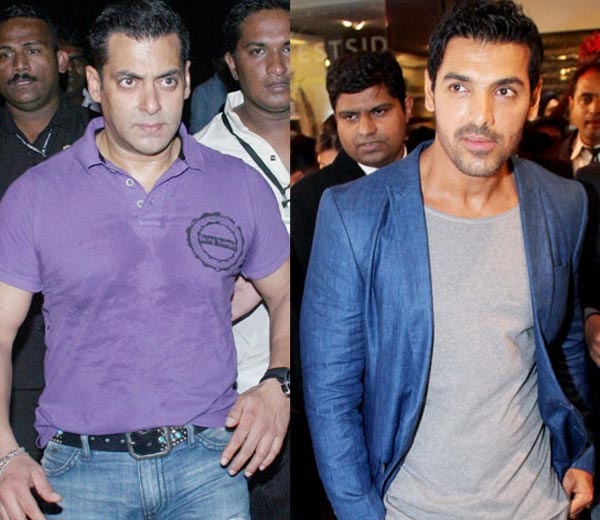 A leading tabloid quoted
Puneet
Issar
as saying, "I have been working on the subject for five years. I registered the script in 2011 with the Film Writers Association. Even the titles Gama, The Great Gama,
Rustam-e-Gama
,
Pehelwan
and Great Gama are with us." While
Parmeet
Sethi
was shocked to hear about
Salman's
movie plans on the same person. "I have been working on the subject for three years and the film will soon go on the floors. The titles that we have registered are The Great Gama and
Rustam-e-Hind
Gama. I don't understand how two producers can register the same title." John will play Gama's role in his home production while
Sohail
Khan will play the lead in
Salman's
film.
Salman
and John had fallout after the '
Rockstar
' stage shows in 2006. The two made up when John made an appearance on Khan's TV show, '
Bigg
Boss', in 2011 while promoting his film '
Desi
Boyz
'.