Two of Indian cinema's biggest superstars --
Amitabh
Bachchan
and
Rajinikanth
-- will share the stage at the opening ceremony of the
45th
International Film Festival of India, starting in Goa on November 20.
Bachchan
, 72, will attend the festival as Chief Guest while
Rajinikanth
, 63, will be conferred with the special centenary award for Indian film personality of the year,
Rajyavardhan
Singh
Rathore
, Minister of State for Information and Broadcasting announced today. When asked whether
Bachchan
was chosen as the chief guest for his proximity to Prime Minister
Narendra
Modi
as the previous government did not invite the actor, he said it was purely on the basis of merit. "His name was selected purely on talent. Nothing happens without merit in
Modiji's
government. I think the previous government also gave him some award and I don't think there is any issue. He is a man of stature and we wanted to begin the festival with him,"
Rathore
told reporters here. Apart from
Bachchan
and
Rajinikanth
, celebrated Hong Kong filmmaker Wong
Kar-wai
will be
honoured
with the Lifetime Achievement award at the 11-day festival with his latest project 'The
Grandmaster
' being the closing film. China is the focus country this year with a special delegation flying down to meet Indian filmmakers here. "China is now competing with Hollywood.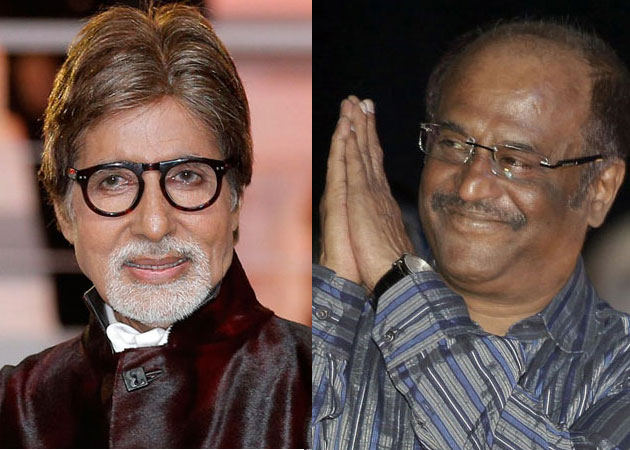 Their films will be screened during the festival and they are also bringing a working group that will engage with Indian filmmakers here to discuss on collaborations. The two countries have a cooperation treaty. We hope to collaborate on films and release our movies in the Chinese market," the minister said. The event will begin with the screening of 'The President' by Iranian filmmaker
Mohsen
Makhmalbaf
. A special tribute has been planned for the stars who died this year including Richard
Attenborough
, Robbie Williams,
Zohra
Sehgal
,
Suchitra
Sen,
Sadashiv
Amrapurkar
,
Farookh
Sheikh and A K
Nageswara
. The festival has also a special retrospective on this year's Dada
Saheb
Phalke
winner
Gulzar
. The Northeast will be in focus during the festival with acclaimed director
Jahnu
Barua's
retrospective and the screening of women-centric movies from the eight states. There will be 75 international countries participating in the festival along with 61 films from the world and seven movies from Asia. When asked about
Modi's
increasing popularity outside the country, the new-inducted minister said that the prime minister is being seen as a world leader because he symbolizes efficiency.