Fame and stardom in cricket and Bollywood have always been interlinked and many a times have even been spoken about synonymously. While Bollywood actors are no strangers to superstar status and countrywide fame, recent trends show that cricketers also share the same popularity and fan following as movie stars. We have also witnessed cricketers debuting in Bollywood films after their long and successful career in the sport come to an end. Anyone recall Ajay
Jadeja's
very forgettable debut?! Another popular association is through romantic liaisons, Bollywood actresses romancing and also eventually marrying cricketers is a common phenomenon. However, the news of cricket superstar
Sachin
Tendulkar's
daughter Sara joining Bollywood is bound to evoke a lot of interest from all quarters. Considered a legendary cricketer and acknowledged as the greatest batsman of all time,
Tendulkar
is no novice when it comes to handling media attention.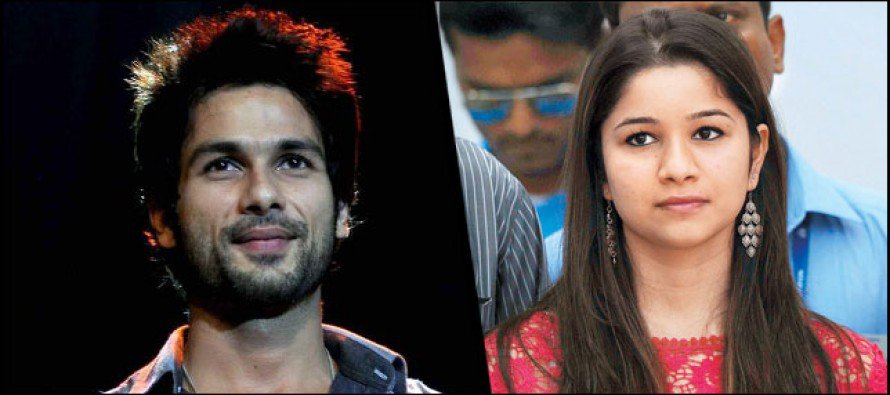 His career as well as his character remains unblemished till date, as he went about excelling in cricket. Though not exactly media shy,
Tendulkar's
wife
Anjali
and children Sara and
Arjun
have always maintained a low profile. According to reports in india.com, 18-year-old Sara will soon be seen in a Bollywood film opposite heartthrob
Shahid
Kapoor
. Sara is a student of
Dhirubhai
Ambani
International School and has stolen the limelight from her illustrious father while attending events and various cricket matches. While is it common for many star kids to choose Bollywood as a starting point to make their mark, it is definitely unusual for a cricketer's son or daughter to embark on this journey.
Saif
Ali Khan, the son of ex-captain Tiger
Pataudi
, of the Indian cricket team is also an exception, though his mother
Sharmila
Tagore
is still a famous Bollywood actress. It is still early to comment if Sara will shine in Bollywood, but given her father's record of excelling, expectations may be high on this one!