Valentine's Day is celebrated worldwide as the day of love. It is an occasion to spend time with the loved ones and to tell them how much you love. Bollywood seems to have caught on the fad as well. This year on 15th February the movie 'Murder 3' is releasing and its tagline shouts "This Valentine………Love will be murdered". The increasing importance of February 14th is palpable among the celebrities. Each and everyone have a plan for the special day. Can the Baadshah of Bollywood be far behind? No way.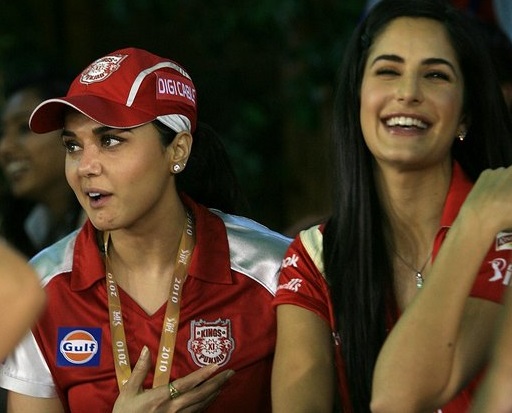 Shahrukh Khan has different plans for this Valentine. The super star is all set to travel to Muscat. He will be performing in a program on the Valentine's eve, that is on 13th February 2013. The three hour program is named as 'Temptation reloaded'. The 47 year old actor will be performing in front of almost twenty thousand audiences. The actor will be accompanied on stage by the Pakistan born singer turn actor Ali Zafar. Ali has been working in Bollywood for some time now and his last movie was 'London, Paris, New York'. The fresh new face of Bollywood is no doubt sure to entertain the fans of Muscat as well. The recent hit from Shahrukh 'Jab tak Hain Jaan' has also increased his craze and fans are eager to see their favorite star narrating the stories from the film or recreating the scenes and dialogues from the movie. The popularity of the movie has also created a buzz throughout the world and the interest about is palpable.

The Bollywood beauties such as Preity Zinta, Katrina Kaif and Anushka Dandekar will be performing as well along with SRK. It will be a sizzling evening of fun and glamor no doubt. We envy the fortune of the Bollywood film fans at Muscat as they will get to celebrate the Valentine's eve with their favorite stars in town. Incidentally, Shah Rukh Khan's next project is supposed to be mostly shot in the gulf countries hence Oman does have a good chance of getting selected. Specially now a days as many Bollywood movie makers have started using the backdrop of the country for their films. The fans of SRK at Oman should keep the fingers crossed so that they can have the badshah shooting in their country. Way to go SRK and let us hope that the event rocks as does all his shows.